eStatements
Sign up to receive your statements electronically instead of in the mail. Paperless statements are convenient, easy to access, and free for our members. Your account information will arrive electronically every month, quickly and safely!
You can access your statements online and save them to your computer for future reference. Eliminate filing hassles and paper piles, and keep your personal information safe instead of sitting in the mailbox. Go paperless today!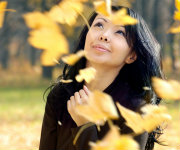 Summary

Free and easier to manage
Faster than statements by mail
Safe, secure, and easy to read
Eliminate paper filing
Access past statements online
Download and/or print them with one click
Reduce chance of identity theft
Save a few trees and a little postage by completing this brief Enrollment Form.
Once you sign up, you can see your e-statements whenever!

e-statement FAQs

What information is available through First Community's e-statement program?

Members can view and print their monthly account statements, as well as any 1098 and 1099 tax forms, FREE at our secure web site.

Is my e-statement account information protected from others viewing it?

Yes, your information is protected with 128-bit encryption and requires a password, which only you will know.

What kind of computer equipment and software program is needed to use First Community eStatements?

You do not need any special computer configuration or software package to access your eStatements, just a computer, Internet access and an Internet browser that supports 128-bit encryption. Microsoft Internet Explorer© 7.0 or higher, America Online© 8.0 or higher, Mozilla Firefox© 3.0 or higher, and Safari© 3.0 or higher provide the security encryption required for First Community's eStatement program.

What if my Internet browser is not one of the versions needed to access my account information?

Both Microsoft and Mozilla offer free downloads of their Internet browsers on their respective websites. We have provided them below for your convenience.

How do I view my monthly e-statement?

Your statement can be accessed a number of ways:

By clicking on the link provided in the email notification,
By logging into your Online Banking account and clicking on E-STATEMENTS, or
Directly from the e-statements log in page provided from the Online Banking menu on our homepage, or here.

What if I accidentally delete my email notification that my statements are ready? Can I still view them?

Yes! You can view your e-statements at anytime by logging into your Online Banking account and clicking on E-STATEMENTS, or here.

What if I no longer want to receive my statement electronically? How do I stop receiving e-statements?

You can switch back to the paper version of your statements at any time. Contact a credit union representative by email using this secure form and ask to change your statements back to paper, or you can login to Online Banking, select the menu option for "Online Forms," complete the cancellation form by clicking the "Cancel Online Services" link and completing the appropriate sections of the form. Once the form is completed, click "Submit" and allow 1-3 business days for the form to be processed.

NOTE: If you have a First Rate Checking account, e-statements are one of the requirements to earn the qualifying interest rate, if you choose to switch back to paper statements you will no longer meet the minimum qualifications and you will be paid the non-qualifying rate on all First Rate balances during each qualifying cycle.

Can I have my e-statement email notification sent to two different email addresses?

Yes, you can. You can enroll two email addresses when you sign up for e-statements. If you are already enrolled in e-statements and would like to add an additional email address to receive your notification, please email us using this secure form with the additional email address.

How can I get a paper copy of my statement?

You can print any statement or notice from your Statement Library of available statements. If you would like to print a copy, select the desired statement from the Statement Library, click the "Printer Friendly PDF Version" link, then, click the printer icon or select file and print.

(NOTE: You may have to adjust your printer margins the first time you print by selecting File/Page Setup from the menu bar and setting the left and right margins to .25 each)

You may also request a paper copy of your statements at any time for a fee of $1.50 per statement by contacting the Member Service Center at (636) 728-3333 or 1-800-767-8880, or via email using this secure form.

How do I change my e-statements password?

If you have forgotten your password you may use our "Forgotten Password" link located here. Your password will be sent to the email address on file. Or you may contact a credit union representative by email using this secure form, to have your password reset. The next time you login you can change your password to one of your choice by using the "change password" feature located under the My Profile section of the e-statements site.

Is the password case sensitive? Can you use symbols, such as dashes, dollar signs, etc.?

The password for e-statements is case-sensitive and must be between 8 and 20 characters in length. You may use symbols, such as dashes or dollar signs, in the password content.

Is my password for e-statements the same as my Online Banking password?

No. Instructions for your initial password were sent to you in your welcome letter email. If you don't have this email, please contact us using this secure form, and request to have your welcome letter resent. Once you have logged onto e-statements you may change your password to be the same as your Online Banking password as long as it is between 8 and 20 characters.

Currently, with our new Single-Sign on feature, if you are logged into your Online Banking account, you can access your e-statements account by selecting the "e-statement" link. This securely authenticates and logs you into your e-statement account eliminating the need to remember an additional ID and password.

Can joint members sign the enrollment form for e-statements?

Yes; the account may be enrolled in e-statements by any owner of the account.

Will I automatically get my credit card statements via e-statements if I enroll my account?

No. Monthly credit card statements are not available at this time.

How do I change my email address?

Once logged into e-statements, select the "My Profile" option from the menu, then, change the email address information and click save.

When will my new monthly e-statement be available for viewing?

Your e-statement will usually be available by the 5th business day of the month. You will receive an email notification when your statement is ready for viewing.

How many months of e-statements are accessible?

Your statements remain online in your Statement Library for a rolling 18-month period, beginning with the month in which you first signed up for e-statements. Statements older than 18 months are available by contacting the Member Service Center at (636) 728-3333 or 1-800-767-8880, or via email using this secure form.

Can my e-statement information be exported to other programs?

Yes. First Community's e-statements can be saved as a text file and imported into Microsoft Word© or another text program.




Disclosure

Electronic Signature Act Disclosure




The terms "We", "Us", "Our", and "Credit Union" refer to First Community Credit Union, and "You", "Your", and "Yourself" refer to each person applying for electronic delivery.




This Electronic Signature Act ("E-Sign Act") Disclosure applies to all electronic communications between You and Us. When you consent to this disclosure, you agree to the following terms and conditions.




Documents Sent Electronically




We will provide You the following documents ("Documents") in an electronic format and discontinue sending them to You in paper form. At any time, You may opt to receive these documents in paper form. The Documents that will be sent electronically include, but are not limited to, the following:

Account Statements
Other communication for important Notices, Disclosures, and/or Product and Service announcements from Us




Authorization

You must sign up for EXPRESSnet Online Banking and/or e-statements to receive the Documents electronically. You must also provide and maintain a valid email address at all times, and You must contact Us when You change your email address. Invalid email addresses may be grounds for revoking electronic delivery of the Documents.




Electronic Notification

When We deliver the Documents electronically, We will notify You with the email address We have on file. The notice will only inform You of its availability. Please login to First Community's EXPRESSnet online banking or directly into the e-statement portal to access the documents.




You may update your email address at a branch, through the e-statements link within online banking, or by sending us an email request from our secure message center within online banking. We apologize but we are unable to change an email address through an unsecure email correspondence.




Consent Withdrawal

At any time, You may withdraw Your consent to the electronic delivery of Your Documents. Please contact us at 800.767.8880, or email us at estatement@firstcommunity.com and ask to change your statements back to paper delivery. You may also complete a Cancellation of Services Authorization form found within online banking to withdraw your consent.




At Our discretion We may consider an invalid email address, even if valid before, as a withdrawal of consent.




We will not charge You a fee to process Your withdrawal of consent, but We may take a reasonable amount of time to process Your request.




Updated Records

You are solely responsible for providing, maintaining, and updating your contact information and other information pertaining to this Disclosure current with us. You may contact Us to update this information.




Hardware and Software Requirements

Prior to accepting the electronic delivery of disclosures, you should verify that you have the required hardware and software necessary to access and retain Documents and Disclosures in and electronic format. You will need:

Internet access
A computer and internet browser that supports 128-bit encryption
A printer connected to your computer, or
Sufficient hard drive space or other media (e.g. USB drive or CD) if you plan to download and save documents and disclosures in electronic format
The most up-to-date version of Adobe Reader, which can be downloaded free from http://get.adobe.com/reader




We may revise hardware and software requirements from time to time as necessary, and if there is a chance that the changes may impact your ability to access the documents we will notify you of these changes 30 days in advance and provide you an opportunity to change your method of receiving disclosures.




Paper Copies

We are not obligated to provide You a copy of the Documents authorized to be sent electronically. However, We reserve the right to send you paper copies at Our discretion.




If you would like paper copies without revoking Your authorization to electronic delivery, You may either print the Document Yourself, of You may request them directly from Us. We may charge a fee for paper copies. Please see the account fee disclosure.




Communications in Writing

In accordance with the E-Sign Act, electronic communications of the Documents will be considered "in writing" for the purposes of other federal and state laws.




E-Sign Act

Your consent to the electronic delivery of the Documents falls under the jurisdiction of the E-Sign Act, and that We and You intend to comply to the fullest extent possible.




Termination

At Our discretion and if deemed necessary or appropriate, We may terminate Your consent for electronic delivery of the Documents. If such action is taken We will provide You a notice of termination.