Join First Community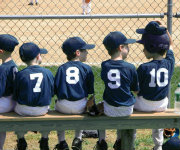 Do you know why First Community members are treated like they own the place? Because they do! As a member, you are part owner in a financial cooperative that pools members' money and lends it out to other members.
You'll enjoy lower loan rates and higher savings yields compared to most institutions because we are a non-profit organization. Rather than putting profits in stockholders' pockets, we pass earnings on to our members through improved services and better rates.
To qualify for membership, you must meet one of the following:
Live or work in a qualifying community (Communities include all of St. Louis County, St. Louis City, Franklin County, Jefferson County, St. Charles County, Warren County, and the Illinois counties of Madison, Monroe and St. Clair).

Be an employee or retiree of a company or association in our field of membership.

Be a family member (spouse, child, grandchild, sibling, parent, or grandparent) of an individual that is eligible for membership.
Become a member of First Community today. For more information, call us at (636) 728-3333 or 1-800-767-8880.
NOTE: Applicants, including all joint applicants, must be 18 years of age or older, and be a U.S. Citizen or a Resident Alien, with a valid driver's license or state ID card. This application is for consumer accounts only. To open an account for a minor under the age of 18, a trust, or a business account, please visit your nearest branch or call us at 636-728-3333 or 800-767-8880.