First Community Calendar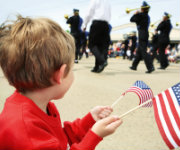 Portage Des Sioux and St. Charles*
When: October 15 or 17, 2018 (Choose which date works best for you)
Time: 8:15 a.m.-4:45 p.m.
Cost: TBD
Pick-up/Drop-off: South County Shared 8:15 a.m./4:45 p.m. Creve Coeur 8:45 a.m./4:10 p.m.
RSVP Deadline: October 8, 2018
Details: We'll begin our day visiting Portage Des Sioux and seeing the monument where William Clarke and many Indian tribes signed peace treaties at the end of the War of 1812. Hear stories about the settlement and tour St. Francis of Assisi Church. We'll then walk the grounds and learn about Our Lady of the Rivers Shrine, where the Blessing of the Fleet takes place every July. After a brief tour of Main Street St. Charles and the riverfront, we'll enjoy lunch at Lewis and Clark's. After lunch we'll visit the SAcred Heart Academy and the Shrine of St. Phillipine Duchesne. Later we'll have a little time for shopping along Main Street before heading back for drop-off at the branches.
Please note: There is a fair amount of walking on this trip. Trip will go on rain or shine. Cost includes tour guide, all tours, lunch at Lewis and Clark's, gratuities, motorcoach transportation.
Prime Partners Annual Luncheon*
When: Friday, November 9, 2018
Time: 10:30 a.m.-2 p.m. (Doors open at 10 a.m.)
Cost: TBD
RSVP Deadline: Friday, November 2, 2018
Location: Orlando's, 2050 Dorsett Village Plaza, Maryland Heights, MO 63043
We had such a great time at Orlando's last three years we've decided to return. We're excited to welcome back Griffin and the Gargoyles as our entertainment for the day. They'll play hits from the past, welcoming you to get out on the dance floor. In addition, we'll have lunch, attendance prizes and BINGO.
*Prime Partners must be 55 or older and have at least $1,000 in any deposit account at First Community. Invitations will be sent out prior to the event and RSVPs cannot be accepted until then. Prime Partners must opt-in to be on the mailing list. To opt-in, please visit your nearest branch.
Rising STARS Night at the Magic House*
When: Thursday, December 27, 2018
Time: 6:00 p.m.-9:00 p.m. (Doors open at 6 p.m.)
Cost: TBD (Children 1 and under are free)
RSVP Deadline: Thursday, December 20, 2017
Location: 516 South Kirkland Road, St. Louis, MO 63122
We've rented out the ENTIRE Magic House for this event so our youngest members, their family and friends can play and experiment with all the gadgets without the normal crowds. Cost includes admission and a meal (hamburger/cheeseburger, chips, dessert and drink). In the event of inclement weather, please check our homepage December 27 for further instructions.
*Invitations will be mailed prior to the event. RSVP limit is 10 per household. At least one youth in attendance must have a Youth Account at First Community.