Additional Business Services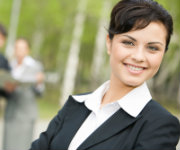 At First Community we offer our members more than deposit accounts and loans. We want to be your one-stop for all financial and business banking needs! We offer a variety of services to help your business get to the next level.
Telephone Banking
You can access your account 24-hours a day, seven days a week, with the EXPESS 24 Information Line. Call (636) 728-3300 or 1-800-843-0769 to transfer funds, check balances, see if checks have cleared, make loan and credit card payments, and much more. You must have a Personal Identification Number (PIN) to access your account. If you do not have a PIN for our EXPRESS 24 Information Line, please call our Member Service Center at (636) 728-3333 or 1-800-767-8880.
Reorder checks
You can reorder your custom checks online. Or call 1-866-322-1250. First Community's routing number is 281081877.
Lost or Stolen Cards
Call us immediately if you believe your card or PIN has been lost, stolen or compromised. During business hours please call 636-728-3333 or 1-800-767-8880. After business hours and on Sundays, please call 1-888-241-2510. If outside the U.S., call collect at 909-941-1398.
Night deposit
We offer our members the convenience of making deposits at our secure night drops at any of our branches, 7 days a week, 365 days a year. We will post the transaction to your account on the morning of the first business day following the night drop.
Notary Services
A free service exclusively for our members, available during lobby hours at all First Community locations.
Routing number
First Community's routing number is 281081877.
QuickBooks integration capability
Teller Services
Cashiers checks

Counter Checks

Credit Card Cash Advances

Credit Card Convenience Checks

Money orders (North County branch only)

Wire Transfers