Commercial Real Estate
If you've been thinking about purchasing, refinancing, or renovating your business space, now is the time. Our commercial real estate loans make it easy and affordable, with flexible financing options, competitive rates, and low monthly payments.
As your trusted local credit union, we strive to keep our loan decisions within our community for fast, personalized service. Our experienced staff will guide you through the easy process. Come see us today, we'll help your business grow!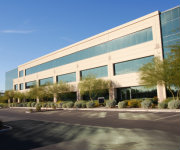 Summary

Give your business the room it needs to expand
Competitive low rates
Affordable monthly payments
Flexible down payment requirements
Local decision-making and service
Experts in the St. Louis commercial real estate market