Personal Credit Cards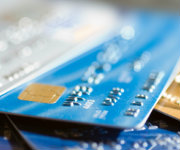 Summary

Competitively low APRs
Low to no annual fees
Make purchases anytime, anywhere
Seven great cards to choose from:
A number of benefits available specific to each card:
Cash back opportunities
Travel rewards
Travel/accident insurance
Choose your own rewards
Establish or re-establish credit history
Easily replaced if lost or stolen

To apply for a First Community credit card, call us at (636) 728-3330 or 1-800-905-7585 or apply online now! Download a printable balance transfer form here.

If you are already a cardholder, access your credit card information here.

1.99% APR Terms and Conditions

*$1 share deposit required. Must qualify for membership. Federally insured by NCUA. Subject to credit approval. As of 7/1/2014 the original contracted rate will apply to any remaining balance owed. FCCU offers multiple credit card options to fit your needs & the rate is different for each option. Excludes business cards. APR range is 7.9% 18%.




Verified by Visa

Keep your identity and card information safe and secure. All First Community Visa® cards come with FREE Verified by Visa service so you can make sure you're the only one who can use your card online. Enrolment is quick and easy!

Free service for First Community account holders
Guarantee the safety of your account information
Shop online with confidence
Quick and easy enrolment

Find out more and register your card at Verified by Visa website.