Additional Services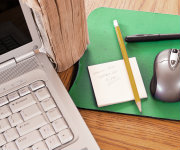 At First Community we want to offer our members more than excellent deposit accounts and loans. We want to be the hub for all your financial and banking needs, so we offer lots of services to make your life easier.
Telephone Banking
You can access your account 24-hours a day, seven days a week, with the EXPRESS 24 Information Line. Call (636) 728-3300 or 1-800-843-0769 to transfer funds, check balances, see if checks have cleared, make loan and credit card payments, and much more. You must have a Personal Identification Number (PIN) to access your account. If you do not have a PIN for our EXPRESS 24 Information Line, please call our Member Service Center at (636) 728-3333 or 1-800-767-8880.
Reorder checks
You can reorder your custom checks online. Or call 1-866-322-1250. First Community's routing number is 281081877.
Lost or Stolen Cards
Call us immediately if you believe your card or PIN has been lost, stolen, or compromised. During business hours please call 636-728-3333 or 1-800-767-8880. After business hours and on Sundays, please call 1-888-241-2440. If outside the U.S., call collect at 909-941-1398.
Direct Deposit
Enjoy the convenience of direct deposit for your paychecks! With direct deposit the money will be securely deposited into your account each payday morning. Ask us how!
Night deposit
We offer our members the convenience of making deposits at our secure night drops at any of our branches, 7 days a week, 365 days a year. We will post the transaction to your account on the morning of the first business day following the night drop.
Safe deposit boxes
We offer safe deposit boxes to our members 18 years and older at our Chesterfield, Ellisville, Creve Coeur, North County, O'Fallon, Oakville, Saint Louis Hills and Fairview Heights Offices. Each box is controlled by two locks. Viewing rooms are available for members only. Our safe deposit boxes provide fire-resistant storage for your most prized valuables. The fee is automatically debited from the member's account.
Notary Services
A free service exclusively for our members, available during lobby hours at all First Community locations.
Medallion Signature Guarantee
You can obtain a Medallion Signature Guarantee from most First Community branches. First Community is a participant of the Securities Transfer Agents Medallion Program (STAMP) only. This service is for members only and be sure to contact us prior to coming to your branch at 636-728-3333 (option 9) to make sure the appropriate person is available and to verify what kind of documentation you will need. Making an appointment is recommended.
Payroll deduction
Specify how much you want deducted each pay period, and the money will be sent electronically to your First Community account. It's a great way to save money! Many members have money deposited into a Share Savings Account, a Christmas Club, or Vacation Club account. You'll receive a 2% discount on most credit union loans (excluding mortgages) when you repay your loan with payroll deduction. If you decide to go back and make your loan payments with payment coupons, the discount will be voided.
Routing number
First Community's routing number is 281081877.
Teller Services
Cashiers checks

Credit Card Cash Advances

Travelers Checks (Chesterfield, Creve Coeur, Ellisville, and Fairview branches only)

Credit Card Convenience Checks

Money orders (North County branch only)

Wire Transfers (Domestic only)
ATM Stamps
Avoid the hassle of parking and waiting in long lines at the post office. At most of our ATMs, you can buy sheets of stamps and pay for them with your debit or ATM card.*
*Sold in sheets of 18 stamps per sheet. Fee withdrawn from account.