Money Management Savings
This account earns high annual percentage yields in a tiered-rate structure, so the more you invest, the greater your return. And to maximize your savings, there is no minimum balance and no monthly service fee. We call that a win-win-win!
It also gives you the flexibility to withdraw and deposit funds, so you can stay in control of your investment. You can write up to six checks per month, and make unlimited withdrawals at our branches and ATMs for even more convenience.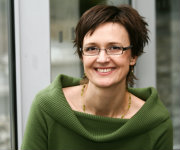 Summary

A flexible savings vehicle
Competitive, variable rates
Dividends calculated daily, paid monthly
No minimum deposit to open
No minimum balance
No monthly service fee
Free online banking
Free eStatements
$1,000 minimum balance to earn dividends
Unlimited withdrawals at any branch or ATM
Other withdrawals and transactions limited to six per month; all six may be checks*




* $15 fee for more than six checks. The account will be closed if the withdrawal limitations are exceeded three times in a 12 month period.