First Rate Checking
This account takes FREE checking even further. It earns high dividends and pays back your ATM fees when you meet a few simple requirements. Things you probably already do, like using your debit card.
Conveniences like free online banking, bill pay, and eStatements come standard. Extra privileges include unlimited check writing, discounts on consumer loans and mortgage closing costs. Definitely a First Rate account!
A guide on how to manage your checking account can be found here.
A worksheet to help you manage your spending to achieve your financial goals can be found at: www.consumerfinance.gov/about-us/blog/managing-your-spending-achieve-your-goals/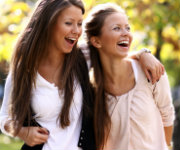 Summary

2.00% APY* paid on balances up to $25,000
0.15% dividend rate* on amount of balance over $25,000, resulting in a 2.00% - 0.52% APY** (depending on balance)
0.15% APY* on all balances if qualifications aren't met
Nationwide ATM fee refunds (up to $25 per month)*
No monthly service fee
No minimum balance to earn rewards
Free eStatements
FREE Visa® debit card
Free CardNav
Free Apple Pay
0.25% discount on consumer loans***
$350 discount on mortgage closing costs****

QUALIFICATIONS:

To qualify for the "First Rate Checking" reward rate, you must perform the following each calendar month (statement cycle):

Have a minimum of 25 debit card purchases post to your account.*****
Have at least one direct deposit or one ACH debit/credit post to your account.
Receive your monthly statement electronically

It's that easy! But if you don't meet the qualifications on any calendar month, don't worry. You still have a free checking account that earns our base dividend rate, and you can get back to earning rewards the very next calendar month you qualify.




*APY=Annual Percentage Yield. APYs accurate as of 02/01/2017. Rates may change after account is opened. If qualifications are met each calendar month (statement cycle): (1) Domestic ATM fees incurred using Rewards Checking check card during calendar month (statement cycle) will be reimbursed up to $25.00 and credited to account on the last day of monthly statement cycle; (2) balances up to $25,000 receive APY of 2.00%; and (3) balances over $25,000 earn 0.15% dividend rate on the portion of the balance over $25,000, resulting in 2.00% - 0.52% APY depending on the balance. If qualifications are not met, all balances earn 0.15% APY. *****Please note that the purchases MUST actually post to your account during the monthly qualification cycle. We post purchases to your account when we receive them from the merchant and that may occur one or more days after the purchase date. Purchases that have been initiated but not posted as of the end of the cycle will not count as a qualifying transaction for that cycle (but will count in the following cycle when they post). The first qualification cycle will begin on the date you open or convert to a First Rate Checking account and end on the last day of the calendar month. The qualification cycle will be each calendar month thereafter. If you close your account before the end of the calendar month (statement cycle), you will forfeit any ATM fee refunds. Statement and Dividend cycles are monthly. Fees may reduce earnings.

**APY range calculated with a $125,000 balance.

***Offer valid for checking account holders with direct deposit only. Rates, terms and conditions subject to change. Loan subject to credit approval. Not valid with any other offer. Offer does not include refinances on First Community loans or first mortgage loans. Offer of .25% APR discount valid on one consumer loan per calendar year.

****Mortgages available to Missouri & Illinois residents only. Offer valid for checking account holders with direct deposit only. Rates, terms and conditions subject to change. Loan subject to credit approval. Not valid with any other offer. Offer does not include refinances on First Community loans. One $350.00 discount per mortgage loan per calendar year.

Overdraft Privilege Info

You are responsible for assuring your available balance of funds meets all your payment and withdrawal needs. Check your account balances periodically by calling us, visiting an ATM, sign up for text alerts, view your accounts online or with mobile banking.

We have standard overdraft practices that come with your account
We offer different plans, such as a link to a share/savings account or overdraft line-of-credit