Business Credit Card
Be prepared for any unforeseen business expense or purchase. Keep our Visa® Business Platinum in your wallet at all times and take care of any last-minute or unexpected expenses.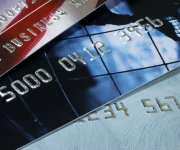 Summary

Prime to Prime + 8% APR
No annual fees
Make purchases anytime, anywhere
Easily replaced if lost or stolen
A late fee of 5% ($1 minimum) or $25 will apply

To apply for a First Community credit card, call us at 636-728-3381 or visit your nearest First Community branch.

If you are already a cardholder, you can access your credit card information here.




Verified by Visa

Keep your identity and card information safe and secure. All First Community Visa® cards come with FREE Verified by Visa service so you can make sure you're the only one who can use your card online. Enrolment is quick and easy!

Free service for First Community account holders
Guarantee the safety of your account information
Shop online with confidence
Quick and easy enrollment

Find out more and register your card at Verified by Visa website.