Business Line of Credit
Satisfy your short-term financial needs with a business line of credit from First Community. A line of credit works like a low-rate credit card—without the card. So you only pay interest on the portion you use.
Once approved, you can use it whenever you need without having to re-apply, so you always have fast, convenient access to funds. From working capital to seasonal fluctuations, First Community will see your business through.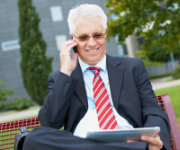 Summary

Meet your short-term financial needs
Use for large purchases, working capital, and more
Competitive rates and affordable payments
Pay interest only on the amount you use
Re-use as needed without re-applying
Funds available whenever you need