About Us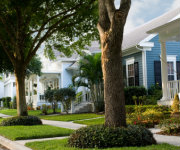 First Community is a cooperative, owned and operated by its members. Members put their money in a variety of savings accounts, and in turn, that money is lent to members. After operating expenses and reserve requirements are met, loan income is returned to all members in the form of competitive dividends and comprehensive financial services. This is what distinguishes First Community from other financial institutions.
First Community has over 2 billion in assets with hundreds of thousands of members, serving all of St. Louis County, St. Louis City, Franklin County, Jefferson County, St. Charles County, Warren County, and the Illinois counties of Madison, Monroe and St. Clair. We are the largest credit union in Missouri and amongst the Top 10 financial institutions in the region. Our membership continues to grow as we fulfill our mission to provide quality products and affordable financial services for over 80 years.
We strive to keep on the cutting-edge of banking technology, and are proud to provide our members with innovative products like our interest-bearing First Rate Checking and mobile banking with remote deposit capture. Our professional staff has years of experience in all-things financial. Yet, when you visit our branches you'll find that they are friendly and courteous, and will make you feel right at home. After all, they are members just like you.
Our Mission Statement
To be the member's primary financial institution, providing an opportunity for our members to improve their economic and social condition, encouraging thrift, and broadening their economic awareness. We will provide a full range of reasonably priced products and services in a convenient, courteous, and professional manner while maintaining steady growth and long-term stability.
First Community is a state-chartered credit union, organized under strict regulatory laws that are monitored and enforced by the Missouri Division of Credit Unions and the National Credit Union Administration, an agency of the U.S. Government.
Your Funds are Federally Insured.