Personal Loans
Need some extra money in your pocket? First Community can help, with personal loans you can use to pay for almost anything. Our friendly experts can find a loan that's right for you.
We offer a variety of terms and affordable rates to make your dreams a reality. So if you're thinking about going back to college, getting season tickets to Busch Stadium, or spending your honeymoon in the tropics, do it with a First Community loan!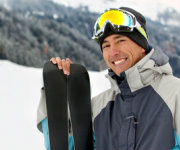 Summary

Get money for almost any purpose
Competitive rates
Flexible terms
Affordable payments
Experienced, personal service
Quick, easy application process
Local St. Louis area decisions

New You Loan

New Year, New You! First Community offers this loan option to help you finance elective medical procedures and cosmetic surgery. Eye surgery, teeth whitening, or any other physical enhancement can be within your reach!




Use for any elective medical procedure or cosmetic surgery
Affordable 8.95% APR rate
5-year term with flexible payment options
Easy to apply!




If you are interested in knowing more about the New You Loan, contact us today at 800-905-7585.